Resident Physician of the Month
The Resident Physician of the Month Award is meant to recognize and reward outstanding resident physicians who make exceptional contributions in their academic field while still maintaining their work/life balance.
Interested in nominating someone? Fill out the Resident Physician of the Month Award form.
This month we are recognizing two dermatology resident physicians from the University of Calgary.
Dr. Asma Amir Ali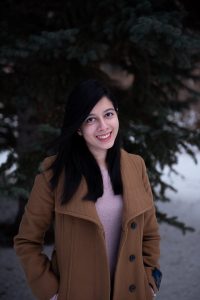 I grew up in Abu Dhabi, United Arab Emirates and moved to Canada to start my BScH at Queen's University in Life Sciences. I then moved to Calgary for my Master's in biomedical technology before returning to Ontario for medical school at Western University. I was absolutely thrilled to move back to Calgary and be a part of the vibrant and welcoming dermatology residency program and to learn from inspiring and brilliant faculty, staff and my co-resident physicians.
Living in Calgary has been wonderful – I enjoy hiking, exploring the beautiful landscape of Alberta, baking, reading true crime books and virtually spending time with my family.
I am incredibly grateful for this nomination; working as the junior RPC member this past year has been a fulfilling and fun experience.
Dr. Alexandra Kuzyk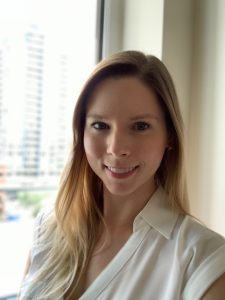 I was born and raised in Winnipeg, Manitoba. I completed my undergrad and medical school at the University of Manitoba before moving to Calgary for my dermatology residency. Last year I was the Chief Resident for my program. In R4, I travelled to Bordeaux, France to do research in cutaneous lymphoma.
Outside of school, I enjoy escape rooms and trying new restaurants. I'm always updating my playlists with new pop, electronic and country music. I also enjoy paddle-boarding in our beautiful Rocky Mountains.
It is an honour to receive the PARA Resident Physician of the Month Award. I am very fortunate to have amazing co-resident physicians and mentors who have guided and supported me throughout my residency.
A colleague had this to say about Dr. Ali and Dr. Kuzyk:
"Dr. Alexandra Kuzyk and Dr. Asma Amir Ali have set an incredible example for our resident physician group. Alexandra is our chief resident and Asma is on our junior resident physician planning committee (RPC) member. In these roles, they advocate to the RPC for our learning needs as resident physicians. They have maintained open lines of communication and have been receptive to our ideas and suggestions.

Together, they have been a formidable team, leading and supporting our residency cohort through the pandemic. Asma and Alexandra have worked hard to ensure our group maintains a sense of normalcy and unity during these unprecedented times. For example, Alexandra hosted virtual games night and created a personalized resident physician goodbye video for our outgoing PGY-5's. At the start of the academic year, Asma organized a warm virtual welcome for our incoming PGY-1's.

Both are accomplished individuals: Alexandra completed a PhD in cancer and Asma completed a Masters in biomedical technology. In addition to active research pursuits through residency, they exemplify a balanced lifestyle, each in their own way. Asma enjoys hiking, canoeing and reading true crime. Alexandra enjoys cooking, paddle boarding and exploring escape rooms."
Congratulations Dr. Ali & Dr. Kuzyk!
Informed, Empowered, Involved
Informed about our patients' health and innovations in medicine. Empowered to create healthy professional working and learning environments. Involved in shaping the future of health care delivery in Alberta.