Hey there, thanks for visiting your CMS Tutorial guide. If you've received the link to this page, it means that you're on your way to getting a fantastic new website!
The purpose of this page is to help give you an idea of all of the different ways we can layout content on your site. We use a Panel Concept, and you'll be able to view the various options below.
Don't worry; we will take care of ensuring your new site is both visually attractive and professional. This area is just a hub to help you during your content creation process. If you have any questions or need a little direction feel free to reach out to your account manager, and they will be able to help walk you through the process!
Our Standard Panel is one of the most diverse panel options we have available. It can be used to create buttons or links, upload PDF's and supporting documents or any other information you'd like to place here.
The formatting options available here are also complex. We will upload all of the options so that it's easy for you to use when you're updating all of your own content.
Header 6
Header 5
Header 4
Header 3
Header 2
Panel 3: Call to Action
Subtext for Call to Action panel is styled like this.
Panel 4: Standard Panel With Tabs
Tab One Content
The standard panel tab concept was created to help our users split up content while keeping the page visually enjoyable for visitors.
You can place in bullet points
Attach photos and videos
Create a table for information
The button tab names can be adjusted, so if you have a wide variety of services your company offers you can place it all on one page and users can easily browse through that information.
Tab Two Content
They can be utilized in a multitude of ways and can also be customized to fit your brand!
As displayed below, embedding a picture or video is no problem at all and can be a powerful tool to help compliment your content. As with a standard panel adding in links, buttons or directing the user to find out more information is all possible in this panel.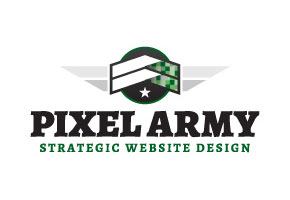 Panel 5: Parallax Panel Insert
This is a Parallax Panel!
This panel type should be reserved for a short eye catching blurb of information. As you can see, the words stay in place while the image scrolls behind it. We recommend around 85 - 100 characters in this section if possible. If you need assistance with a background image feel free to reach out to your account manager and they can help you choose one.
Another great addition is that the parallax panel allows for a button which can be a URL link, a phone number or email. Keep this in mind as it's great for helping with lead generation! A Short Subtitle Goes Here!
Panel 6: Side by Side (Image)
Here is an example of a Side by Side panel with an image on the left!
They are a great tool that can be used to guide the users attention. You can place information here and also pair it with a relevant picture to display your information.
A Short Subtitle Goes Here!
Panel 7: Side by Side (Video)
Here is another example of a Side by Side but this time with a video on the right hand side!
You can envision a similar concept as above, but this time you can place a relevant YouTube or Vimeo video here to help users understand the point you are making.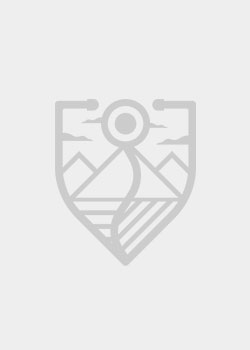 Resident Physician Blogs
Posted on August 16, 2021 by Dr. Daniel Koerber
If you are new to your program like me, know that you are not alone. The transition is a difficult one, but I know that you too will become more comfortable and confident with time.
Read Article ›
Are there any rules about when a service has to notify resident physicians of the on-call schedule?
According to the Resident Physician Agreement, resident physicians should receive or have access to the call schedule a week before the rotation begins, although updates can be made to the schedule at any time. It should be noted that many programs create schedules more than a week in advance but it really depends on the service.
Do resident physicians get a day in lieu if their call shift starts the day before a named holiday and ends on the named holiday?
Resident physicians do not get a day in lieu if their call shift extends into a Named holiday – only if it starts on a Named Holiday.
In recognition of working into Named Holidays, all Resident Physicians are entitled to four (4) flex days off each Appointment Year without loss of pay. These flex days are not part of the vacation entitlement. Flex days do not carry forward.
For the purposes of ensuring that resident physicians do not work more than 2 weekends per block or 3 weekends in a 5-weekend block, what constitutes a weekend?
Friday nights
Saturday & Sunday
Named holidays
While Friday nights are considered a part of the weekend for scheduling purposes, call shifts that commence on Friday are remunerated at the weekday rate. Only call shifts commencing on Saturday, Sunday, or a Named Holiday are remunerated at the weekend rate.
Since call maximums are determined by days on service during a block, what constitutes an off-service day?
Off service days not to be included in call maximum calculations include any time the resident physician is away on vacation (inclusive of the weekend prior to or following scheduled vacation as per Article 20.05), Maternity/Parental Leave, Educational Leave, Exam Leave, Special Leave, Compassionate Leave, Bereavement Leave, and Sick Leave.
Days that are NOT considered off service include named holidays, flex days, winter break, float days, and academic half (or full) days. These days are considered 'on service' for call maximum calculations.
What is a switched call stipend? (S – Edmonton time sheets, S – Calgary time sheets)
Switched call stipend is paid for a scheduled home call shift during which a resident physician has spent at least four hours of the call shift in hospital and at least one of these hours is after midnight and before 6 a.m. OR more than six (6) hours in hospital during the call period.
Switched call stipend is paid at the rate of in-house call, but counted as home call when determining call frequency maximums; it is designated as an "s" on on-call time sheets.
To be eligible for the post-call day the individual would need to work after midnight. This post call day is not guaranteed (like in-house call) but needs to be requested.
Dr. Lauren Bilinsky
President
Dr. Lauren Bilinsky
President
Dr. Lauren Bilinsky brings critical experience and continuity to the President role, after completing two years as the Vice President of Leadership and Education. As a senior public health resident physician, Dr. Bilinksy has had unique training in governance, program planning and project management, in addition to pandemic response and crisis communications. She knows that resident physicians want communication, connectedness and to better understand the role of their resident physician association in this tumultuous time. Along with the talented team of PARA staff and the strong Executive Board, Dr. Bilinsky will continue to work on creating a positive and supportive residency experience for you.
Dr. Laura Morrison
Vice President Leadership and Education
Dr. Laura Morrison
Vice President Leadership and Education
Dr. Laura Morrison grew up in London, Ontario and then moved to Hamilton, Ontario while attending McMaster University. She competed in Cross Country, Track and Rugby as a McMaster Marauder and completed her undergraduate and medical degrees. Laura then made the big move out west to pursue a residency in Orthopaedic Surgery at the University of Calgary. Since then, running and rugby have been replaced with mountain biking, hockey and Crossfit. She is currently enrolled in the Clinician Investigator Program where she is pursuing a Master of Medical Education. Next year, she will return to her final three years of Orthopaedic Surgery residency!
Dr. Victoria Nkunu
Alberta Medical Association Ambassador
Dr. Victoria Nkunu
Alberta Medical Association Ambassador
Dr. Victoria Nkunu's experience in advocacy started early in her undergraduate training at Queen's University, where she led a 150-member campus organization for two years to advocate for increased supports for minority black students on campus. Her role mainly involved presenting minority black student interests to key stakeholders at the University, including the University Principal and advocating for academic and social supports to ensure a successful university experience for students. The advocacy efforts were recognized by being awarded the Queen's University Employment Equity Award in 2013. Since then, she has been involved in different roles, expanding on her advocacy experience, including being the Manager of a Free Clinic in Calgary and Elections Coordinator for the Calgary Medical Students' Association.
Dr. Kieran Steer
Vice President Community and Internal Relations
Dr. Kieran Steer
Vice President Community and Internal Relations
Dr. Kieran Steer is very excited to continue his journey with PARA as the VP Community and Internal Relations (VPCIR). Throughout medical school and residency, he has been highly involved with medical community affairs and feels the VPCIR position is an exciting opportunity to advocate for resident physicians, expand PARA initiatives and support resident physician wellness. This past year has seen numerous significant changes to the health care system, drastically affecting physicians. More than ever, Kieran sees a great importance in supporting the resident physician community through these challenges, by strengthening resident physician voices as advocates and continuing the incredible progress made in wellness initiatives.
Dr. Amro Qaddoura
Edmonton and Northern Alberta Ambassador
Dr. Amro Qaddoura
Edmonton and Northern Alberta Ambassador
Dr. Qaddoura did his undergraduate studies at McMaster and medical school at Queen's University. He had several electives in Calgary and Edmonton that led him to come to Alberta and he is currently an Adult Infectious Diseases resident physician at the University of Alberta. He enjoys cooking, tennis and has recently gotten more into hiking during COVID-19. --
Dr. Lenka Stafl
Calgary and Southern Alberta Ambassador
Dr. Lenka Stafl
Calgary and Southern Alberta Ambassador
Dr. Lenka Stafl is delighted to serve her fellow resident physicians as the Calgary and Southern Alberta Ambassador (CSAA). She enjoys the fast paced learning of her internal medicine residency and always loves the opportunity to run into and connect with fellow resident physicians from all specialties on the wards. She is an avid mountain enthusiast and enjoys spending her free time scaling peaks with her husband and one-year-old daughter and drinking a hot cup of tea in the alpine. Lenka feels honoured be part of an incredible team of executive members invested in the well-being and empowerment of resident physicians.